In 2011, my husband and I made the difficult decision to have a long distance relationship.  That's right, my HUSBAND and I – so essentially, until recently, we had a long distance marriage.  It was really difficult seeing him go, and the whole situation transformed me into a sobbing mess as soon as he passed through security at the airport, but over the year apart, we learned to deal with it and are now able to say that we successfully traversed that year as a long distance couple.  That being said, a long distance relationship is never easy, but here are some tips on how to make a long distance relationship a little less difficult.
Make Sure You Speak Once Daily 
With the modern internet age, you really have no excuse.  Sign up for a Skype account and speak with your phone provider for cheaper rates to that one number.  Just hearing each other's voices and seeing each other's faces helps you through a lot.  I even called when I knew he wasn't available just to hear his voice on his voice mail.  I also saved some voicemails he left me so that, in the cases when I really missed him, I would listen to them over and over.  The whole idea here is to continue sharing your life as much as possible so that you know what the other person is going through.  That's up keeping the relationship more than any other of these tips!
Text Each Other Constantly
You know those little love notes you never sent when you were together in the same city?  Well, ta-dah, you'll be amazed at how quickly and easily they pop up!  In the same manner that you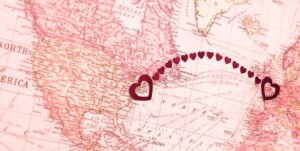 appreciate your loved one texting you to say hello, they appreciate knowing that you're constantly thinking of them too.  You may want to invest in BBM or iMessage…or even What'sApp (it can text free between different types of phones and different countries) so that you don't get hit with high texting bills!  Again, this helps you keep in touch during the everyday monotony of life and allows you to experience life together even if you're miles apart!
Watch TV Together 
I remember when I was younger I used to think my little sister was ridiculous because she'd be on the phone watching a movie while her BFF was on the line watching the same movie in a different place.  Now, I can tell you that it's not such a silly thing – this is something you should do to support your long distance relationship.  Decide to watch the latest episode of Games of Thrones or go to the movies to see a specific movie at a specific time.  The knowledge at the back of your head that your loved one is watching it too is priceless….and you don't have to be on the phone or Skype with them the entire time, but it gives you something to do concurrently that you can discuss later.
Fall Asleep Together
This sounds a bit hokey, but if you're like me and you cohabitated before getting married, it's hard to fall asleep without that person next to you when you're forced into pretend-singledom (a long distance relationship) again!  Having them on the phone, not even talking, can relax you and give you a better sleep.  It's soothing and strengthens your bond.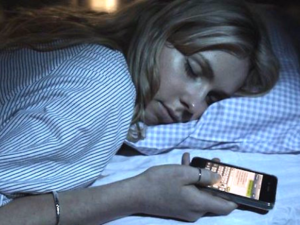 Give Each Other Something Personal
This does not necessarily have to be something sexual, but rather, something familiar.  I kept a sweater of my husband's and wore it every once in a while just to feel a bit closer to something physically his.  In the beginning I loved it because it smelt of him…then I had to wash it (of course) and I just loved the fact that it was his.
Send Each Other Surprises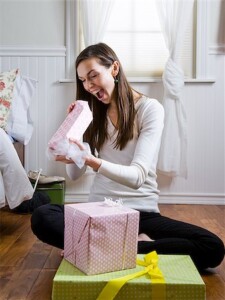 This will let the person know that you're thinking of them even more!  I sent my husband two care packages with his favourite teas and some Canadiana items that he missed, as well as some photos of me to keep on his desk.  He surprised me with flowers, a balloon and gourmet cupcakes delivered to my door!  It's almost like we were dating again!
Visit Each Other As Often As Possible 
If your budget allows it, visit each other as often as possible, especially if you can manage it on a holiday (Christmas, Easter etc).  Realize that may not be that often, depending on your situation, but make an effort to see each other.  This means taking time off from work if you have to, or use those vacation days that keep rolling over.  The physicality of having each other there once in a while is bittersweet but oh, so worth it, and it truly makes you remember and appreciate the good things about your partner all over again.  After all, distance makes the heart grow fonder (yes, it's actually true!).
Have Sex
Now, this is not for everyone, but we all have our needs.  I would advise you to either take part in Skype sex or phone sex, and if you are really wanting, go buy a toy.  You can purchase them discreetly from any online store, or if you're more riské go to any sex store and they will advise you on what is the best one for your body.  I am not saying go out on cheat – that's a sure way to END your long distance relationship (or any relationship for that matter), I am saying keep yourself happy and if possible, keep yourself happy with your partner watching or listening.  Just imagine your reactions when you actually meet up in person physically after a few months of teasing in this manner!
Learn a Bit More About Yourself
No, this is not me telling you to masturbate again.  This is me telling you to enjoy your pseudo-singledom.  Go out, discover yourself, try something you've always wanted to try but didn't.  This is the time you have by yourself without having to think about whether your partner will be bored, whether they'll have a good time, what they're doing at home while you're out enjoying yourself or even if you could afford to spend the money on yourself instead of you as a couple.  Go out and meet new friends and take part in daily adventures that you did not have the chance to before because you had to rush home to cook or wash the dishes or whatever.   This is your chance to enjoy, redefine and refresh yourself, so don't waste it!
You Can Live Through A Long Distance Relationship!
Any long distance relationship is difficult, but with a little extra effort it is doable and can even be enjoyable – so if you've decided that this is the type of relationship you want/need/have to have, then go for it with confidence.  The key is that you have to celebrate each other and your love for each other every day because out of sight, out of mind, even in a strong relationship.

Latest posts by BewilderedBug
(see all)