The Coronavirus pandemic has disrupted people's lives and created a huge upheaval. These changes have massively impacted romantic relationships and left people more vulnerable to feeling lonely and cut off from love during the quarantine. Our article explores some ways to cope with love and positive mood during pandemic.
Why are Loneliness and Sadness the Worst Enemies?
The Covid-19 pandemic has profoundly affected day-to-day life in many surprising ways. Along with the virus, unemployment has spiked, and many people have suddenly found themselves without jobs. On top of this, national quarantines have left many people stranded alone or with their partners, unable to see friends and family. Loneliness and depression have presented real threats to isolated people and do not have someone to love during the quarantine. Even in strong couples, a sudden change in dynamic can put a strain on the relationship. Combine this with the constant stream of upsetting news, concern about vulnerable family members, and worries about money, and any relationship could be in jeopardy. Amidst all this, it is more vital than ever to support one another. Our article looks at the best ways to combat loneliness and for keeping love alive during the quarantine.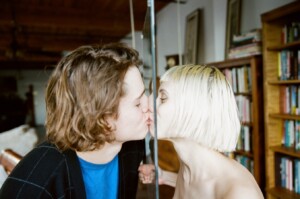 Dating During Quarantine
Can you fall in love during quarantine? For those dating pre-pandemic, quarantine has dealt a serious blow to their hopes for a new relationship. The quarantine can be difficult for single people who live alone, especially if they have lost jobs and can only communicate with friends virtually. It's easy to feel negative in these circumstances and lose hope of finding love during the quarantine. If this sounds something you've experienced, consider going on some virtual dates. It's easy to meet people online with some of the best dating sites 2020 available at your fingertips. If you don't fall in love during quarantine, this doesn't mean you can't have great conversation and flirty fun. The connection is key to battle loneliness and can help stave off depression.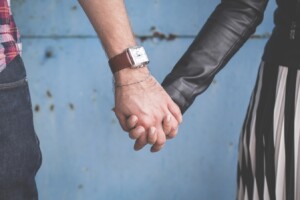 New Couples under Lockdown
Quarantine also presents difficulties for new couples and those not yet living together. Physical intimacy is crucial in the early stages of a relationship. Without this, it can be hard to maintain a connection with your partner, and you may start to feel insecure or doubt the relationship. To prevent these negative changes to your love during quarantine, try to communicate as much as possible. Schedule regular virtual dates and text and call each other frequently to check-in. Remember, your partner may feel extra sensitive during this difficult time, so don't be put off if they need reassurance. 


Long-Term Relationships in Quarantine
Although you may be in a loving, solid relationship, changes in society during the pandemic may still affect your love during the quarantine. Many couples have faced financial stress or have had to postpone events like weddings or move home due to Covid-19. Furthermore, most couples are not used to spending all their time together without any other social interaction. Even in the best relationships, you may find yourself feeling negative and taking this new pressure on your partner. So, how to stay in love during quarantine? Giving each other space and alone time is vital. Everyone is stressed, and we all need time to process the pandemic in our own way. Try to be tolerant and forgiving with each other during this time. This will make it easier to stay in love during the quarantine. 
Negative Relationships during Quarantine
Unfortunately, for some, the pandemic has left them trapped in bad relationships. This can be doubly stressful as those in negative relationships do not have outlets, like friends and family, to vent. However, some couples who previously fought have reported positive changes in their relationship during the quarantine. Relationship experts put this down to increased contact time and an urgent need for couples to get along while in close quarters. Although quarantine may not be the ideal time to work on your relationship, compassion, tolerance, and open communication can help stave off negative feelings and help rebuild love during the quarantine.
 Has your relationship been affected by the Covid-19 pandemic? Tell us about your circumstances in the comments section!

Latest posts by Miranda Davis
(see all)