Have you ever been in a relationship and they broke the trust? The truth is that we are human and sometimes we make mistakes. Sometimes the ones we love will hurt us unintentionally and sometimes intentionally. That is just how life is.
However, if you are truly committed to your relationship, then once the trust is broken you may find yourself lost and off track. You may question the nature of your relationship and wonder if it is possible to move forward or even trust him again.
It is possible for you to move forward and here are some steps you can take to get your relationship back on track.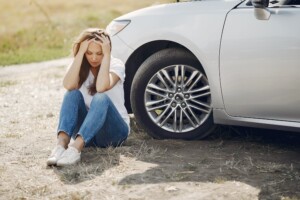 The Trust Is Broken… Now What?
Both parties involved must make a decision that they are committed to resolving the issue that has broken the trust in the relationship.

Forgiveness. You must forgive him and forgive yourself. Forgiveness is an important skill that you must learn in order to have a successful relationship. When you choose to have a heart filled with un-forgiveness, it will lead to bitterness and resentment. Bitterness and resentment is a recipe for disaster in any relationship.

Focus on the solution more than the problem. Often when we are hurt in a relationship, we want to play the blame game. Playing the blame game does not resolve the issue. It just makes the person feel bad and will cause them to lash out at you or become withdrawn.

Get clear on who that person needs to become in order for you to be able to trust them again. Lisa, a previous client was in a situation where the trust was broken in her relationship. In order for her to be able to trust her partner again she had to get clear on what changes she needed to see in him. Once you're clear on the changes that you need to see in him sit down and share them with him.

Hold him accountable and give him grace. If the man that you're with has decided to make the necessary changes then give him positive feedback when he is making improvements.

Time heals all wounds. It will take time to build the trust that you once had in your relationship. This process may not happen overnight, but if you and your man are willing to work at it, then you will soon trust him again.

Latest posts by Erica Johnson
(see all)