Is your love life ho hum?  Can't get a date to save your life?  Well, summer just started so dust your heels off and get ready to date more. Here are…
6 Things you Should do Right Now to Get More Dates:
1. Speak Up
Do you have a crush you have been drooling over?  Speak up!  Closed mouths don't get fed, so start flipping your hair and batting your eyes aggressively.  If you are too chicken to ask him out, figure out a way to get him to do so, have him come over to help you "paint" or ask him for advice on something mundane and thank him by taking him for a drink.  It doesn't have to be a traditional date to spark a love connection.
2. Get on the Internet
If you haven't joined the upswing trend of online dating do so now, it may not be where you meet the man of your dreams, but practice makes perfect.  Online dating is one of the many things you should do right now to get more dates.  IF you already have an online profile, update your pictures, your about me section or join another site, fresh meat always gets more hits.
3. Upgrade your Look
No one says you have to look like Jessica Rabbit, but giving your makeover a sexier look will get you more attention.  Try wearing more color, which is one of the ways to immediately get more attention.  If you go to a department store, they will give you makeup suggestions for free. Changing your look can change your luck.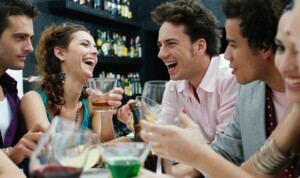 4. Dating is all about Location
Going somewhere new is one of the things you should do right now to get more dates.  Don't just change location, but also change time.  If you usually hang out late at night, try happy hour, or brunch.  If you normally go downtown, try up.  When you go somewhere new, you up your chances of meeting someone new by 100%.
5. Refer a Friend
Does your friend possibly know someone who knows someone who is single?  Ask around, when we are looking for love we have to let the world know it.  Let others set you up, even if only once, and you may be surprised by what comes of it.
6. Dating Events
Join single events and you will automatically be around others who want to meet someone new.  Try finding the local Meetup groups in your neighborhood, search for parties that are just for singles, get to every networking event you can manage.  The only real things you should do right now to get more dates is to go out and get them yourself!

Latest posts by CanDace Johnson
(see all)