Men come to work with me when they want to have a better sex life. Sometimes they have some sort of sexual problem they want fixed. Sometimes they just want to experience sexual mastery. Often new clients are surprised that we end up not talking about sex much at all.
Sex is a microcosm for how we interact with the world. A guy can tell me about his sex life and I can infer everything I need to know about him as a whole. All of a person's insecurities, mental conditioning, and deepest desires show up in the bedroom. I'm passionate about coaching people to have better sex lives because that in turn makes the entire emotional side of their lives better.
As above so below. The opposite is also true. There are certain things in your non-sexual life that have a huge impact on what you experience in bed. Here are 3:
Abundance Perception
Our sexual behavior tends to deviate from nature because of the perception of scarcity around sex. It's particularly common in men. There's an ego-driven meme that a man's value is tied to how many women he's slept with. I see all these guys putting in all sorts of effort to "increase their number," forcing themselves into sexual situations then wondering why they don't feel aroused or the sex feels mechanical.
If you really saw how readily available love, and sex, and connection is in this world, you would never do anything outside of your nature in the name of it. Anytime sex isn't optimal, it's probably because you're compromising yourself for some reason.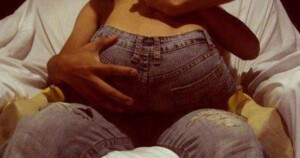 Expressing Emotions
Many of the exercises I do with clients in the beginning involves telling the truth about things they've either lied about or hidden. This is because all emotions are tied to a physical sensation in the body. Sensation is meant to flow, like water. When we don't express an emotion fully, the corresponding sensation gets "trapped," like water in a kinked hose. To prevent our hose from exploding from the pressure, we "turn down the tap," meaning numb out the sensation. When we numb one sensation, we numb all sensations. If you numb out your sadness or anger, you effectively are numbing out how much you can feel joy or arousal.
Share your emotions more and you'll feel more in sex. It's usually the stoic people who have sexual dysfunctions or problems in bed. Stoicism is a kind of stinginess with feeling. If you don't people feel you emotionally, they won't feel you sexually.
Trusting the Process (Inside and Out of His Sex Life)
One of the best parts of being human is our ability to observe and repeat procedures. Great men of the past have analyzed how the fish swim and replicated that principle in the boat rudder. Other men have analyzed how to throw the perfect curve ball so it can be repeated most efficiently. This function is great when it comes to left-brained tasks like engineering and sports, but it's terrible in the bedroom. When a guy tries to replicate something awesome that happened in bed awhile ago, he falls into the trap of getting stuck on mechanics. What makes a sexual technique good is how resonant it is in the moment.
We tend to rely on techniques more when we doubt our ability to respond to what the moment calls for. It's really a trust in ourselves. Learn to trust that you will unfold with the process, and so will your sex life unfold.

Latest posts by Ruwan Meepagala
(see all)