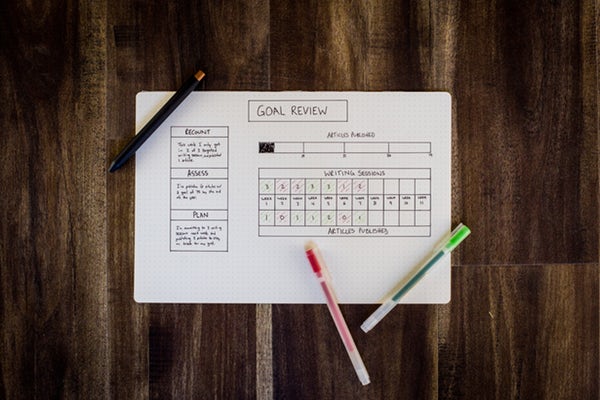 10 New Year's Resolutions for the Single Lady by @DatingDallas
I'm not a big person for "New Year's Resolutions" mainly because I have been witness to many failed attempts.
However, I believe that we can, as humans, change who we are and the path that we're headed, but it all matters as to where our motive is coming from. If we set out to do something from spitefulness, hatred, disgust, for another person, or if we are doing something to get another thing in return, chances are that we're going to get distracted from that cause and lose focus on our resolution.
This is why motive is so important. If we chose to do something for ourselves, and for ourselves only, we will be more driven, positive and more happy during the process of seeing our goal from start to finish. If we think of resolutions as something for ourselves… like routine maintenance of our beings then it will become a habit and eventually a lifestyle rather than a "resolution."
So, to start the year off right, I have put together a list of ten healthy habits to start this year and continue on for the rest of your life, especially if you're a single gal.
Declutter: Decluttering in the mental sense is much needed for us women! We allow so much unnecessary thought hold us back and trap our minds. Whatever it may be that's constantly grabbing your attention, take hold of it and throw it out. Don't allow yourself to tear yourself down. Talk lovingly to yourself, and give yourself praise and encouragement instead of harsh criticism that's gained from our surroundings. Take control of your thoughts and take control of your mind! This is the first of many steps to a more healthier and positive you!
Always Keep a Positive Attitude: Positive thinking evokes more energy, more initiative and will hopefully bring you more happiness. Life is better when you're smiling!
Manage Your Time Better: Keeping a healthy balance of time is necessary for living sensibly. I used to have major "fomo" (fear of missing out). That was until I realised that the time I spent doing things for others/with others meant less time spent taking care of myself. If you're a workaholic, workout-aholic, or neither and prefer to be alone, remember, you need to keep a healthy balance of time between yourself and others. Also, if you're one of those people who say that they're too busy for a relationship, stop. You're only too busy because you allow yourself to be. Give yourself, your friends and your love life the time they deserve. That way they can all have the time to love you back!
Be More Active: Being more active doesn't have to mean creating a work-out routine; it can just mean that you plan on spending Saturdays at a park instead of on the couch. Weight-geared resolutions, where your main goal for the year is to lose weight tend to, for the most part, burn out after half of the year, if that. Last year I made a "live healthier" resolution and ended up losing weight without even trying. Be active and be healthy. Don't just try to "lose weight."
Be a Better Family Member and Friend

: This is synonymous with managing your time better, but it still needs to be said. Taking the time to be there for friends and family teaches you so much. Challenge yourself to listen more, love more and encourage others more. By doing this, you will in turn be bettering yourself as a person!
Take Initiative: I am a very traditional person and for the most part I do not pick up guys at the bar, but I do believe in being polite and encouraging. So remember, a simple hello, or even a smile, could lead to so many things! Especially in the online dating world! Go ahead… wink and flirty away
Organize Finances: This one for me was a big one last year. As women, we need to be conscious about where our money is going and how to budget ourselves. Get organised, set goals, create budgets, invest in the future and think about donating to your favourite cause. And don't stress! Remember that some of the best things in life do not have anything to do with money!
Be more Honest: For this, I'm just going to quote wikipedia's definition: "Honesty refers to a facet of moral character and connotes positive and virtuous attributes such as integrity, truthfulness and straightforwardness along with the absence of lying, cheating or theft." If you are always honest, then there is no room for malicious intent or deceitfulness to be a part of you, but you can still hurt feelings. Honesty produces truer friendships and relationships, but it can also hurt friendships if not spoken kindly. This is also true within yourself. Lying to yourself, or allowing others to lie to you, will only inhibit you in the future. Be honest and be true!
Get over the past and move forward: Every day matters, but remember, the past can only hold you back as long as you let it. Don't let it dictate your future, but rather embrace your past, as it made you who you are, and learn from it. Let your past make you better… Take pride in how far you've come and have faith to know that you can go farther!
"Be the Change You Want to see in the world:" instead of trying to make a good impression, stick to the motto of always trying to be the best version of you… in every instance of your life. The only person you should try to be better than, is the person you were yesterday. Start changing the world by changing you!
Good luck on all your New Year's resolutions! I hope they are helping you become a happier and healthier you!