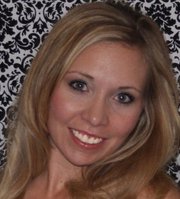 Join Us In Welcoming Amanda Rose the @datingstylist to the #SWEXPERT Team!!
Name: Amanda Rose
Age: 32
Relationship Status: In a relationship
Location: Louisville, KY, Cincinnati, OH and Indianapolis, IN
Fun Fact:
I started The Dating Stylist after finding out my (now) ex was on a dating site while we were together. While I was looking for his profile, I realized how most profiles needed a makeover. The profile descriptions and pictures were outdated, blurry or sometimes just scary. I knew with a few tweaks to the profiles there would be a lot more potential dates for these singles. That's how The Dating Stylist was born!
Best Date You've Been On?
Do I have to pick just one date? I have been with my boyfriend for 8 months and we always have so much fun. We enjoy the same things… concerts, wine, good food and dancing so all our dates have been amazing. How can you go wrong with good music and wine?
What's your most embarrassing dating story?
The most embarrassing date would have to be a make-out session with my current boyfriend. A miscalculated roll on the bed ended up with him falling off the bed and hitting his head on the nightstand. With a very large cut on his ear, all I could think about was how are we going to explain this one at the emergency room.
What do you think a relationship is about?
A relationship is about trust, communication and fun. Be with someone who brings you to life, that you can be yourself on your best and worst days and they still want to be with you.
What golden bit of online dating advice would you give?
I always tell my clients to keep an open mind, you never know who will cross your path. Online dating can be used for personal growth to learn about yourself and to grow your confidence in talking with someone who you would never approach in public. There is a whole new world of people to meet and experiences to take in your life. Be bold and passionate about who you are, you never know where you will find your soul mate.
If this article gave you the confidence to find your match, try Singles Warehouse today!