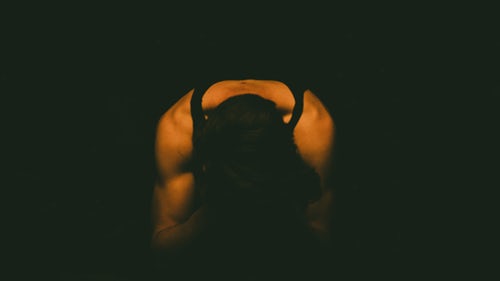 Slept With Him Too Soon? Here's What You Do by @themanmaven
It's seems like most all my male dating coach peers strongly agree on one particular issue:  If you want more than a hook up with a guy, never end up having slept with him too soon.  They all seem adamant about how it ruins a woman's chances and how men categorize 'easy' women in the fun time pile, which never gets thrown in with the marriage material pile.
While I don't disagree with their advice, I do disagree with their theory.  Even though these coaches are men and thus know things I don't, I know things they don't by being a woman.
"Communication between the sexes gets way too complicated. We skirt around issues, never really saying what we feel."
What I've found is most men don't care if you're quick to tussle.  Many of my girlfriends snagged their guys after giving it up early. In fact, I slept with my ex-husband pretty quickly after meeting him and he still married me.
Premature Romping. Slept With Him Too Soon?  Here's What You Do.
The issue I have with premature romping is that many women use sex as a weapon to hook a man, and that's a bad idea.  Here's why—A man may not have a problem getting down and dirty with you early on, but your sex isn't an insurance policy that he will want more.  If you sleep with him and assume that your great sexual performance will seal the deal and make him swoon, you're setting yourself up for heartbreak and shattered self-esteem.  Men can easily separate a great lay from a great gal.
My advice is that you wait and make sure he likes you.  The waiting won't necessarily make him like you more, but jumping into bed isn't going to bring him closer either.
What If You've Slept With Him Too Soon & Now Regret It?
If you feel like you crossed a personal boundary by having slept with him too soon, or if you feel he's lost interest because you practically ripped his pants off on the first date, it's not too late to enforce a boundary and slow things down.
I know it probably feels awkward to tell a guy "No" after you've already told him, "Yes. YES.  YES!!" but he'll actually be happy to hear a refreshing dose of honesty from a gal.
Communication between the sexes gets way too complicated.  We skirt around issues, never really saying what we feel. We're too scared and too shy. If you can break away from this norm, he will really respect you and may even learn something from you about effective communication.
Just tell him how you feel.  It's that simple.  Wait for him to call you for a 'booty date' and say, "I feel uncomfortable.  I feel like I slept with you too soon for my comfort level.  I don't want to feel like this.  I like you and I'm interested in slowing things down.  I hope you understand."
Then shut up and wait for his response. Because we fear rejection, we usually ramble on with excuses for our actions and feelings or we negate our strength by slipping a "You know what?  Just forget it" at the end of a power statement.  But I'm telling you that if he rejects you after saying the above script, he never had much interest in you.
If you want to learn more about how to communicate with men and be a sexy, bold and sensual enchantress who never gets fluttered by love, check out my eBook Red Rose Woman:  The Enchantress Inside You.  Its pages offer 27 "enchantress secrets" to feeling fabulous and finding lasting, real-deal love.
If this article gave you the confidence to find your match, try Singles Warehouse today!