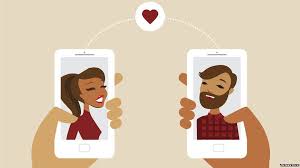 Online Dating Profiles That Work! by @lastfirstdate1
All online dating sites have one thing in common: profiles that are God-awful! It's bad enough when someone posts unflattering photos, like those scanned from their driver's license (people really do this), or perhaps even their wedding photo with their ex cropped out (again, not kidding). Online profiles are the first impression you make on a dating site. Here's a how-to for online dating profiles that work!
Online Dating Profiles That Work
Following is an example of an actual online dating profile, before and after my makeover. Can you figure out what's wrong?
Before: I am single, confident, and comfortable with my current life and would like to share it with someone else as well. I would like to meet a man who knows how to treat a woman. My career is important to me. But I do believe everything in life should be balanced and in moderation. My family and friends are important to me and I enjoy spending time with them. My ideal match is someone who enjoys life, family and friends, is socially responsible, enjoys the little things in life and loves to laugh.
What's wrong? I am single? Why else would she be on this site? Confident? Show, don't tell! I would like to meet a man who knows how to treat a woman. Has this woman been treated poorly by a man? My career is important to me. What does she like about it?
Be specific, be interesting, and set yourself apart by showing (not listing) what makes you unique.
After: I know what music I like, but don't ask me the names of any songs. I enjoy fiction, such as the dating profiles of ex-boyfriends; and mysteries, such as whatever happened to those ex-boyfriends? I own an Alaskan Husky, and love blue eyes on humans, too. I'm happy with my job as an interior designer, but family (and you) come first. I love to take time off for some R & R, and enjoy a bike ride in Central Park as much as dining on sushi in SOHO.
I inherited my mom's green eyes and my grandmother's talent with a pot roast. I can prepare chicken ten different ways and hardly ever use recipes. My friends come to me for advice, my kids come to me for spending money, and if you play your cards right, you'll be invited to a barbecued steak dinner at my place, serenaded by Pink Floyd. Or was that The Who?
Don't you get a better sense of this woman? You know she's funny without her telling you. You get that she likes her job and that she values family.
So, if you're tired of attracting the wrong types and you want better results, write a compelling online dating profile that works.
If you have trouble writing your own, consider hiring a professional. To find out more about my online profile writing services, please check out my website: http://lastfirstdate.com/dating-profile-essays/