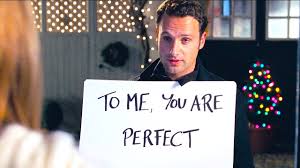 What Is A Romantic Gesture? by @lbigfoot
I once told someone that I am a romantic guy and full of romantic gestures. The guy looked at me and asked "what is a romantic gesture?" I looked at him to see if he was pulling my leg and I saw that he was perfectly serious. He had no idea. Of course, he had never had a real relationship. This is the same guy that I sold my Valentine idea to.
Do I know what a romantic gesture is?
I realized that I needed to give this guy an answer and I realized that I did not really have an answer for him. For the Jewish equivalent of Valentine's Day, I had taken my girl for a day at a spa in the north of the country. I had flowers and chocolates sent to her apartment. I told him that. I also told him that I bring her flowers every Friday. He looked at me and said, "OK, the first time that was a romantic gesture but after that time it is now habit and she expects it." The guy had a point. I thought I was being romantic with that, but maybe I am not. However, bringing her flowers unexpectedly may very well be better. Come to think of it, maybe I will send my girl a small bouquet now.
What else? Well, I told him that we sometimes go for a walk along the shore as a date. But come to think of it, we have not done that for a while. I will have to fix that.
Sometimes I text her while she is at work sending her a kiss emoticon. But I have found that if I do not text her, she complains that I did not miss her, so I am doomed. Kill Me Now!
And sometimes, I just come up to her while she is doing something and I kiss her gently on the back of her neck. So I guess, I do not know what is a romantic gesture.
Talking to my girlfriend one night, she went to her cupboard and brought back a packet filled with napkins (or serviettes). "Do you know what this is?" she asked me. Of course I did not. She opened it up. It was a petal from the first flower I gave her!
So I am probably not a romantic. I had to look it up.
Romantic Gestures
A certain website mentioned seven romantic gestures that will make women swoon. Here they are:
Make her something.
Demonstrate you think about her when she's not around.
Be supportive.
Clean up.
Make important introductions (such as to your parents and your friends).
Take care of her.
Surprise her!
Do I really know if these are right or not? Hell no, if I knew I would be a woman but I am quite happy being a man. Try them out.
Get out and date, my friends!