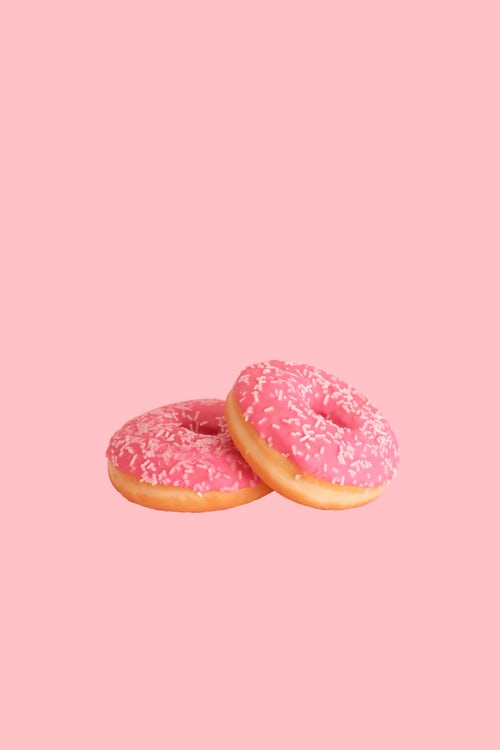 The Doughnut Theory: Overcoming Failure in Dating by @lastfirstdate1
Have you recently gone on a string of one-date wonders? Sometimes it can feel as if no one you're attracted to is interested in you. Or the people who hit on you are all losers and ex-cons! Dating can feel like one big failure. It's not hard to understand why so many people give up on ever finding a love partner. What does overcoming failure in dating have to do with doughnuts?
Is Your Dating Life Like a Doughnut?
I recently came across a blog post by a single woman who prefers to remain anonymous. She's in her mid-thirties and struggles with depression over her single status. "The last few days I have been thinking about the man I recently dated and I have been feeling lonely. Part of me misses him very much and part of me knows that it is not him I miss but the 'him' I wish he was, the 'him' he would be if he were the person I could spend my life with. He is not that person, so what I really miss is that person, wherever he is.
But I feel like my life is like a doughnut. It is rich and good and has many good things, but still there is a hole in the middle where a good man and a good relationship are supposed to be."
It's easy to get caught up in focusing on the hole in the doughnut, the missing person in your life. But where will that kind of thinking get you? For this woman, it led to depression and wishful thinking, which probably set her up for more negative thinking, eventually making her a repellant to men.
Overcoming Failure in Dating Means Taking Care Of Yourself First
[quote align="right" color="#999999″]The man or woman of your dreams should be the proverbial icing on the cake, someone who enhances the wonderful person that you already are.[/quote]

The man or woman of your dreams should be the proverbial icing on the cake, someone who enhances the wonderful person that you already are. If you are depressed and despondent, just waiting for your white knight or beautiful princess to swoop you off your feet, you will be waiting a long, long time. Do you really want to be 'saved', or do you want to 'save' yourself? The reason dating can feel like failure is because that's one way to look at it.  You will fail to meet the right match until you do. That's the nature of the beast. As a dating coach, I don't view dating the wrong person as failure at all. I see it as a learning experience. Your dates are your best teachers. They teach you how to be a better date. They teach you how to be sexier, how to set clear and safe boundaries, and ultimately how to love another with an open heart. So go out today and have some fun. Do things that make you happy and fulfill you intellectually, spiritually, physically. A happy person makes a fantastic partner. Show up on your next date as the fun, interesting, alluring person that you are. You'll magnetize love.  Now, isn't that more fun than focusing on the hole of a doughnut?
And remember, for all you women who want to immediately turn around your online dating success, click here for my free report on how to improve your profile essay so you'll be attractive to the right man!
If this article gave you the confidence to find your match, try Singles Warehouse today!