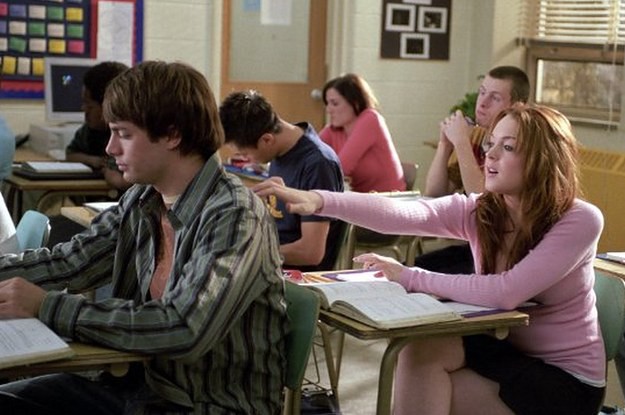 SCHOOL CRUSH REVISITED by @DatingAdviceGrl
Ah the school crush….even if you've been out of school for years, there are still people you will meet that can take you back to your feelings for your old school crush. I received a great question from a young college guy who still has feelings for his high school crush and I wondered how many of us wish our school crush had become our boyfriend or girlfriend. Even into adulthood, I think a lot of us have crushes that we never pursued because we were too shy to ask them out before we graduated. Have you ever considered revisiting a past crush to see if they would say yes to a date with you? Here's one college guy's conundrum…
Dear Dating Advice Girl,
Last year in high school, there was this beautiful girl that I wanted to date. She was out of my league and I was shy, so I didn't have the guts to go for her. I finally got the guts to request her on facebook when the school year was over. We started messaging for a few days then I asked her out over facebook and she never messaged me again. She was out of my head until my friend brought her up and now I can't get her off my mind. She is a junior in high school and I am a freshman in college. My question is should I try to message her again or not and if yes what should I say?
In any dating scenario where your location or setting has changed, you have nothing to lose by asking out a former flame. If you are no longer living, working, or studying in the same location as your former school crush, you are in the best position to ask him or her out than if you were still in close proximity to one another. A possible rejection won't matter as much since life has moved forward. Let's consider the worst-case scenario…in this young single guy's case, there's basically no risk of embarrassment if his crush says no to a date with him because he has already graduated from their school. If she says no, who cares?! He never has to see her again if he so chooses, but since she is still on his mind, I would encourage this single guy to ask his crush out one final time to get a definitive answer from her. This final answer will make it easier for him to move on with her or without her.
As far as this single guy's date night invite goes, I would suggest that he invite her to do something casual and fun like bowling or mini-golf for example. His crush is young, so she may be a bit nervous about all of this serious date business, so keeping it fun is the way to go. Another low-pressure option is to invite her to go out in a group setting and tell her that she can bring a friend too. Having a specific date night plan makes the process easier, less stressful, and more straight-forward for both parties involved.
Remember that if your attempt to start or rekindle things with your school crush doesn't pan out, don't dwell, move on and remain open to others. Don't waste too much time on a crush from the past if he or she is not interested. It sounds cliché, but if they can't see how awesome you are, it's their loss! Don't let an unrequited crush from your past stop you from meeting and mingling with new crushes in the present. Your future depends on it!
Hugs,
Erin 'The Dating Advice Girl'