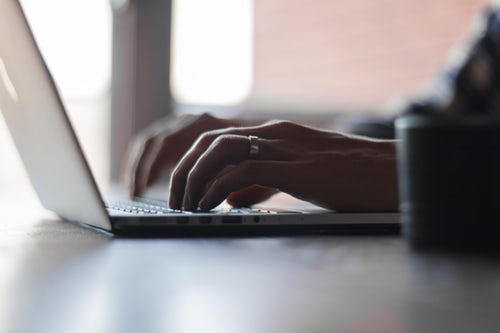 Engaging Profile Ideas by @SingleWarehouse
With the explosion of online dating sites and the stigma attached starting to go away it's not hard to understand why more and more people are turning to online dating to find love. However that does create a problem. With more and more people signing up to singles dating sites for free it makes it that little bit harder to stand out from the crowd. So what can you do about that? Well you need to create an engaging profile to capture peoples attention.
Create an Engaging Profile [quote align="right" color="#999999″]Ask questions.[/quote]
The key to making your online dating profile work for you is to make sure you create an engaging profile. So what is an engaging online dating profile? Well it's simply a profile that has been designed to get the desired response. The desired response is obviously a message sent to your inbox. So how can you create a profile that will do this? Simple. Ask questions. Questions that demand to be answered.
You could write about your likes and dislikes. Maybe people will read it and connect with you, possibly wanting to respond to a question about them however we've found that one of the best ways to generate responses is to create a little 'pub quiz'. Sounds silly but if you start it with something like " I know it can be hard to write that first message so I thought I'd help by giving you some questions to answer". Make them fun and engaging. You'll have messaging in your inbox faster than you can say online dating!
Whats next? Well once you've got these messages you'll need to respond. Please make sure to respond to every single one. After all they have bothered to complete your little task and it gives the conversation a chance to move in the right direction.
Sounds simple right? Well give it a shot. Update your profile today and see what happens.
If this article gave you the confidence to find your match, try Singles Warehouse today!