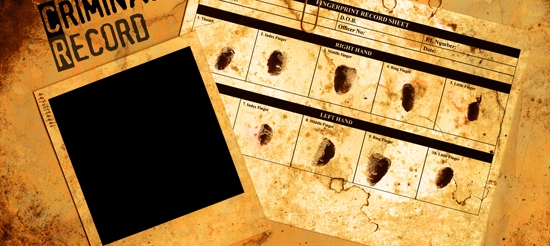 Dating Safety Alert – Over 30? Get A Background Check by @LifeByteStory
Online Dating safety is paramount and yet is taken very lightly by many people dating online. When I was in my early 30's, I met a young 50 year old who was interesting, sophisticated and fun. He lived out of state and we went out a few times but we both realized it was not going to work. But, on our last date, he said to me, "Mariann, I like you and you're a nice person. You seem very trusting. That is a great quality. But, I have a piece of advice for you and whether it is me or any other man you meet, if you like someone then you should always check them out and get a background check. People are not always who they seem."
His suddenly serious and protective comments made me wonder if he had something to hide.  He was a perfect gentleman who, as I reflected on it, gave me very good advice. Prior to this, I never thought of doing a background check on the person I was dating.
We meet people and we really don't know anything about them. They tell us what they want us to know and until we start meeting their family and friends and getting to know them, we have to take people at face value.
But, I think it is a wise decision to have people checked out. To confirm where they lived, their relatives, if they were married, and if their education matches with what they tell us. I think it is our responsibility to do our own due diligence on the person we are dating to protect ourselves against someone who may not be honest or have good motives.
Get a Background Check and Make Sure the Facts Line Up With What You Are Being Told!
A few years ago, I was at a political lecture in NYC. It was an intimate setting with some interesting people. A friend accompanied me and we were both single and looking. I met someone who seemed to like me and was surprised to find out that his parents lived 2 towns from me. And, oddly enough, that he lived in the next town to a friend of mine. Shortly after this revelation, I noticed he distanced himself a bit from me, which was confusing. As the lecture started, the guy, I and my friend sat down. There were 2 seats in 2 rows directly behind each other. I sat down thinking my friend would sit next to me or the guy I just met. Well, turns out my friend sat next to the guy who was also chatting her up.
Dating Safety Insurance – Ask A Lot of Questions! 
He had to leave the lecture early and I was slightly sad when I saw he had asked for my friend's number and not mine. I was not happy that my friend so gladly accepted it when I had noted early on to her that I liked him.
Well, the 2 of them dated for about 2 months and my friend started to look him up on line to see if she could find anything about him. She was surprised to find a telephone number listed for him. She called it and a woman answered. She did some further checking and found out he owned the home with a woman.
Early on in their dating, he had told my friend he was single. When my friend asked about his condo and who he owned it with, he said it was his aunt. This did not sit well with my friend but she was limited in what she could find out. She did pay for a background search on line. She found out that he was married.
A few dates after finding out this info, she asked him if he was married. He said he had been but he was divorced. He apologized for not being more forthcoming but my friend had verbalized at some point that she was tired of meeting divorced men who had a lot of baggage. So, for fear of losing her, he lied to her.
TWO Very Important WORDS — FACT CHECK!
When she told me this, I knew that nothing good would come of it. But, she was giving him the benefit of the doubt. I know people in the legal field and had them do a very in-depth check on him and his wife. Turns out he was NOT divorced and she still lived in the house and the 2 cars were registered there.
[quote align="right" color="#999999″]It became glaringly clear that this guy was a cheater, he had something to hide and he was lying and leading my friend down a very bad path.[/quote] Again, my friend confronted the guy who she thought she might be in love with. And he again apologized profusely and said that they were separated and they had some financial issues because his wife was not working and the condo was expensive without her salary but she was living with her parents down south. I wondered when told her this … then why did a woman answer the phone … and why did he never want my friend to visit him at his home in NJ and he always insisted on meeting her in NYC … and why was he NEVER able to go out on a Sat night – only a week night?
It became glaringly clear that this guy was a cheater, he had something to hide and he was lying and leading my friend down a very bad path. It ended shortly after and my friend's heart had taken a major hit because she was thinking that he could have been the one. I realized he backed off from me because he thought I might perhaps know his family or people in the town next to him and then the truth could come out. Such close proximity to his parents and him was a liability for him – and a blessing for me!
Once A Liar, Always A Liar!
And the sound life advice of my 50 year old friend came to mind and how right he was. You need to know who you are dating and if you are beyond just being out of school a few years >>>  you need to do a solid background check and investigation on the person you are dating, care about and think could go somewhere. It will either uncover someone who does not deserve you. Or, it will ease your mind knowing you have an honest person in your life!
If this article gave you the confidence to find your match, try Singles Warehouse today!