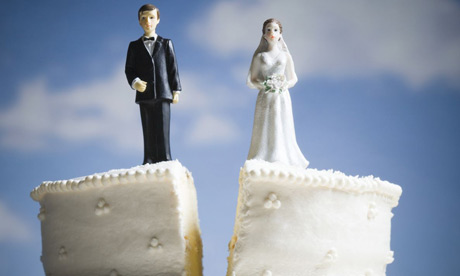 Currently Separated by @CarrieBlogshaw
You got it – another dating dilemma!
We all know by now that online dating is a modern and widely accepted way to meet people. We can search for soulmates 24 hours a day, 7 days a week. We can post a picture of ourselves at our best yet be sitting behind the computer searching for studs while we are wearing last night's hair and makeup and sporting our unsexiest jammy jams. Fabulous!
There is one aspect of online dating, however, that I'm struggling to understand. This is more prevalent online than it has been for me in real life, as I don't tend to meet men with this relationship status roadblock. The stymieing status is that of "currently separated."
"Currently Separated" versus "Currently Devastated and Looking for a Rebound Romance"
What does it mean? Are you still in love with your ex but she left you?? Are you hoping for reconciliation or is the divorce being held up in the costly court system???
I have not been contacting any of the men who contact me with that relationship status. I am single, clearly ready to mingle and am also baggage free. I have room to make someone a priority and am hoping to establish a real connection with them. I want to be in a relationship. I do not want to be someone's rebound!
I feel that, if someone is "currently separated", they should offer up more information on that in their profile. Seriously! These people need to let us know if they are looking for a distraction or if they are waiting for the ink to dry on their divorce papers. Disclosure is essential and can avoid much confusion.
Disclosure in dating (or lack thereof) can be a deal breaker!
Perhaps dating sites should create a section for those who are "currently separated." They could use their meantime to meet each other, go on dates without expectations of forming serious connections and be open to casual sex. That way, they can recklessly rebound with each other and leave us "Currently Single" and "Currently Divorced" people to try to establish real romances facilitated by the fact that we've currently got our sh*t together!
If this article gave you the confidence to find your match, try Singles Warehouse today!