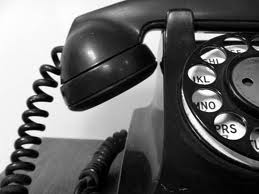 4 FIRST DATE FOLLOW-UP TIPS by @DatingAdviceGrl
So you've prepped for your first date, you've gone out on your first date, and now you are in what some consider the hardest part of the first date process…the post date period.
It can be the most nerve-racking time because you aren't totally sure how your date felt about you, you're wondering whether or not you'll go out on a second date with your love-interest, and you're trying to be cool and not over-analyse every little thing that was done and said during the date. If you are interested in a second date with your love-interest, you want to play it cool, but not so cool that you confuse your love-interest. Here are a few things to remember while you're navigating through the post date period.#
1. THANK YOUR LOVE-INTEREST FOR THE DATE 
After your date is complete, feel free to call or text your date to say how much fun you had. Your new love-interest will appreciate your kind words and it will show him or her that you really enjoyed the date and that you are possibly interested in going out again. A word of caution though…one appreciative text or call is enough (see #2).
2. DON'T CALL OR TEXT INCESSANTLY
It's very easy for an innocent follow-up phone call to become a flood of calls and texts. Don't overdo it. They got your message. If for some reason your love-interest doesn't return your call or text, don't freak out. You don't know what is happening in their world. Don't be too aggressive with the phone calls and texts or you will either annoy and/or scare off your new flame. Make one good phone call, voicemail, text and leave it at that. If your love-interest is interested, he or she will make it clear.
3. PLANNING A FOLLOW-UP DATE
You got great feedback from your follow up phone call or text and during that convo you both agreed to go out again. Don't wait, suggest or agree to a date within a week of your last date. Yes, you both may be busy, but the more time that goes between date #1 and date #2, the more opportunity you're giving your love-interest to meet someone else that is more interested and more available. Even if you only have time for a coffee date, or drinks after work, it still sends a message that you would like to continue to keep seeing each other.
Be flexible with your follow up plan. Since you are still getting to know your love-interest, you will still be learning about his or her schedule, likes and dislikes, etc. Make sure the follow up date is something that works for the both of you.
4. KEEP LIVING LIFE
You shouldn't stop living life just because you've met someone you are interested in. Keep hanging out with friends, keep pursuing hobbies, and if you feel like you need a distraction, go out on a date with someone else (which actually can help you decide how much you like your original love-interest). All of these things will help to keep your world as normal as possible while you wade through this period of excitement and uncertainty with your love-interest. When you keep things normal, you can more easily decide how much time and space you are willing to make for your new love-interest.
If your love-interest doesn't seem interested in going out again, don't dwell on it. Consider your date as practice for upcoming dates with others who are more suited to you. Not every pairing will be a match made in heaven. But for those who are right for you, a classy post date follow-up can make all the difference.
Your first date is now complete. For a refresher before your next date, refer back to 5 Ways To Prep For a First Date and How To Have a Great First Date for tips.
Happy Dating!
Erin 'The Dating Advice Girl'