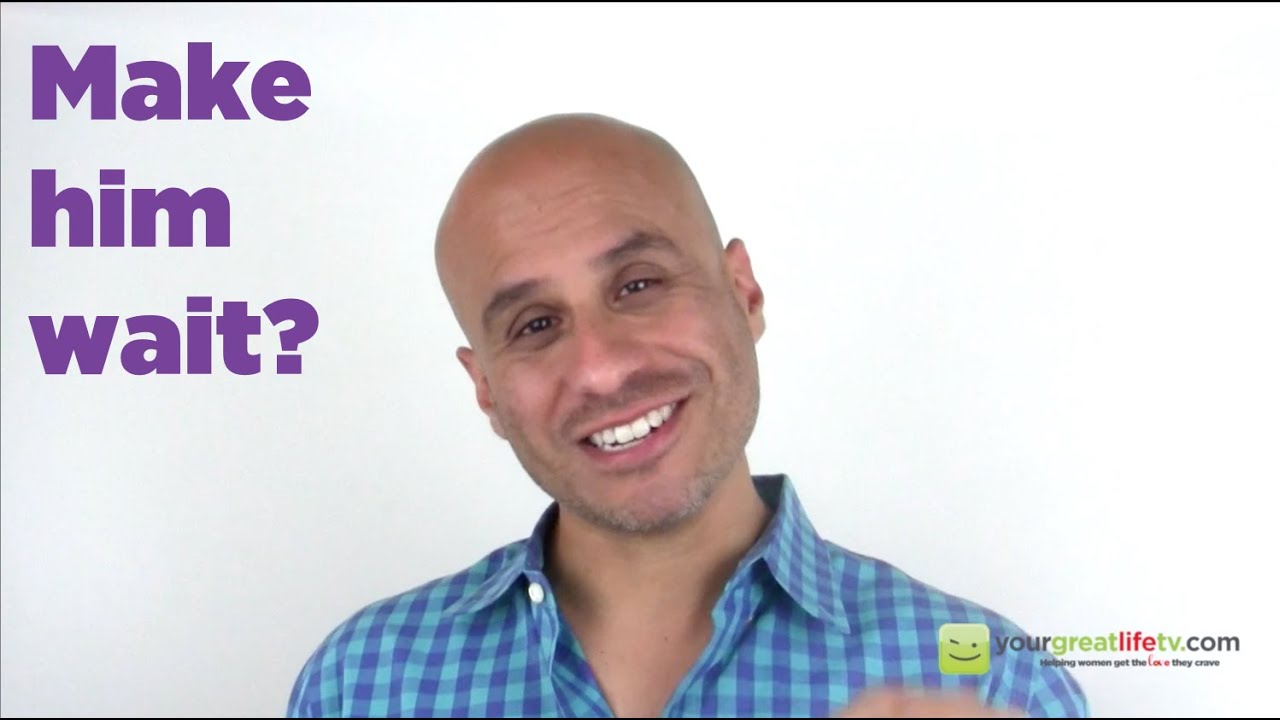 Ask Insti(Gay)tor: How Long Should I Wait For A Guy To Get Serious? by @Instigaytor
"I have been seeing this guy for about 4 months and I really like him, but it seems like we can't really get to that next level. We have had sex a few times but we have only been on 6 dates. We only talk via text because he doesn't really like to use the phone and the reality is that there have been times we he has canceled dates with me in order to hang out with his friends. I know this because I see the pictures of his escapades on Facebook.
I have told him that I am really interested in seeing him more and he says the feeling is mutual. I let him pick the day and time to make sure he is available but most of the time, it never works out.
I think he is a great guy and we have fun when we are together, but I am getting tired of waiting to see where are relationship is going. I'm so confused.
How long should I wait for a guy to get serious?
Should I make a stand and let him know how I feel? What would you suggest?" 
Dear Patiently Waiting,
Thanks for your question. Wondering how long you should wait for a guy to get serious is something that a lot of gay daters deal with, so hopefully my advice will provide you with some insight as to what is going on.
I want you to take a look at the facts here. 6 months, 4 dates, text only and no phone calls and canceled dates? I have to give it to you… you must really like this guy to put up with the inconsistency of this relationship, if you choose to call it that.
The truth is, this guy isn't interested in anything serious with you. He may say that he is, but he is not.  Right now, there are other things and people who are more of a priority and dating you isn't at the top of that list. I know it may seem a bit harsh, but it sounds like you need a hardcore reality check. [quote align="right" color="#999999″]Everything in this world revolves around some sort of investment: Time, money, emotional, intellectual, physical, sexual and spiritual.[/quote]
Everything requires some sort of exchange and right now, you are giving him an all access pass without any type of commitment. All of these things hold value to you so wouldn't you rather share it with someone who is matching your investment?
Don't waste your time thinking about someone who isn't thinking about you. I am not saying that he's a bad guy but based on what you have told me, he is not the right guy for you at this time in your life. Right now, he is taking up your space and energy which is blocking you from meeting other guys who will be more considerate of your needs.
I strongly suggest that you let it go ASAP and move on to find something with more consistency, mutual respect and less confusion.
Thanks again for reaching out and I hope it leads you to your happiness.
Have a question about gay dating and need some advice? Contact Cameron directly at www.instigaytor.com for free tips on how to live your Best Gay Dating Life.
When you really like someone, you don't want to feel like you're wasting your time. How long should you wait for a guy to get serious? @Instigaytor has the answer, check it out here!
Click To Tweet